Seneca Business Development Support Center
Business Driving Business
Seneca Business Development Support Center
Business Driving Business
Seneca Business Development Support Center
Business Driving Business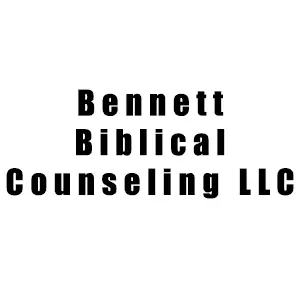 Bennett Biblical Counseling LLC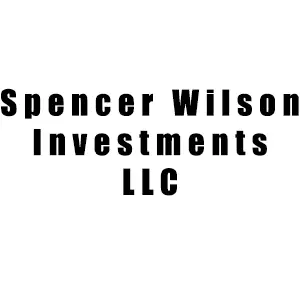 Spencer Wilson Investments LLC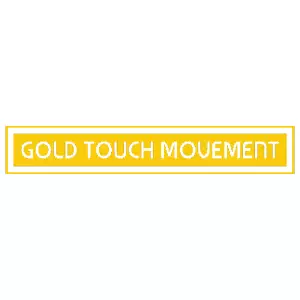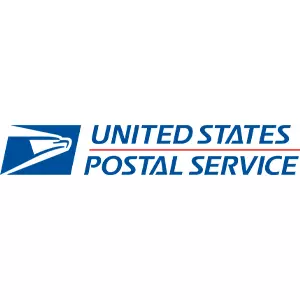 United States Postal Service - Seneca
Company
Address
Phone
Email
Type Of Business
Web Site
313 Café
807 ByPass 123
864-539-2131
This email address is being protected from spambots. You need JavaScript enabled to view it.
Coffee Shop
https://www.313cafe.com
Accudata, Inc.
10131 Clemson Blvd
864-882-3282
This email address is being protected from spambots. You need JavaScript enabled to view it.
Tax preparation, Bookkeeping, Payroll
https://accudatasc.com
Advanced Prosthetics
108 Keowee School Rd
864-886-8952
This email address is being protected from spambots. You need JavaScript enabled to view it.
Medical Devices
http://www.advancedprosthetics.com
AE Bounce & Party Rentals
Seneca, SC
864-881-4442
This email address is being protected from spambots. You need JavaScript enabled to view it.
Bounce House & Party Rentals
https://www.aebounce.com
AE Tech Consulting
207 E North 1st St
864-886-2256
This email address is being protected from spambots. You need JavaScript enabled to view it.
Website Design & Hosting, Cyber Security, Technology
https://aetechconsulting.com
Ardane Medical
528 ByPass 123, Suite C
864-973-6755
This email address is being protected from spambots. You need JavaScript enabled to view it.
Physician Office
https://ardanemedical.com
Balanced Life Wellness
12 A Boardwalk Place
864-723-3055
This email address is being protected from spambots. You need JavaScript enabled to view it.
Chiropractic and Holistic Health Care
https://balancedlifewell.com
Belle's Health Spa
408 E North 1st St
864-933-6419
This email address is being protected from spambots. You need JavaScript enabled to view it.
Health Spa
https://www.bestprosintown.com/sc/seneca/belle-s-health-spa-
Bennett Biblical Counseling LLC
135 Eagles Nest Dr, B2
918-219-3123
This email address is being protected from spambots. You need JavaScript enabled to view it.
Biblical Counseling
Blue Ridge Dog Day Care
1602 Blue Ridge Blvd
864-973-8170
This email address is being protected from spambots. You need JavaScript enabled to view it.
Dog Daycare, Boarding, & Grooming
https://blueridgedogdaycare.com
Bradley's Jewelers
200A Old Salem Rd
864-882-5747
This email address is being protected from spambots. You need JavaScript enabled to view it.
Retail Jeweler
https://www.bradleysjewelers.shop
Broadus & Amy Albertson - Allen Tate
Realtors
601 N Walnut St
864-723-7017
This email address is being protected from spambots. You need JavaScript enabled to view it.
Real Estate
Cake MotorSports
700 W North 1st St
864-280-1046
This email address is being protected from spambots. You need JavaScript enabled to view it.
Automotive
https://www.cakemotorsports.com
Cardamom Bake Shop
106 Ram Cat Alley
864-882-5364
This email address is being protected from spambots. You need JavaScript enabled to view it.
Bakery
https://www.cardamombake.co
Carol Johnson Real Estate
3023 Forest Dr
864-654-1999
This email address is being protected from spambots. You need JavaScript enabled to view it.
Real Estate
https://www.caroljohnsonrealestate.com
Casablanca Designs/Avian Bridal
114 Ram Cat Alley
864-723-7232
This email address is being protected from spambots. You need JavaScript enabled to view it.
Flower & Bridal Shop
https://casablancafloralstudio.com
Community First Bank
1600 Sandifer Blvd
864-882-2575
This email address is being protected from spambots. You need JavaScript enabled to view it.
Bank
https://www.c1stbank.com
Crown & Crest Events
114 N Walnut St
864-723-4046
This email address is being protected from spambots. You need JavaScript enabled to view it.
Event Venue
https://crownandcrestevents.com
Dear Rosie Boutique
115 N Townville St
864-985-2664
This email address is being protected from spambots. You need JavaScript enabled to view it.
Clothing Boutique
https://shopdearrosie.com
Dollys Roofing
15060 Wells Hwy
864-882-1555
This email address is being protected from spambots. You need JavaScript enabled to view it.
Roofing Company
https://www.dollysroofing.com
Emily's Ladies Apparel
263 Market St
864-882-0500
This email address is being protected from spambots. You need JavaScript enabled to view it.
Ladies Apparel & Accessories
https://www.emilysespecially4u.com
Fairfield Inn & Suites
800 ByPass 123
864-873-9411
This email address is being protected from spambots. You need JavaScript enabled to view it.
Hotel
https://www.marriott.com/gspff
Flipsters
321 Main St
864-304-5114
This email address is being protected from spambots. You need JavaScript enabled to view it.
Gymnastics
https://flipstersonmain.com
Foothills Care Center
207 Main St
864-882-8796
This email address is being protected from spambots. You need JavaScript enabled to view it.
Pregnancy Resource Center
https://foothillscarecenter.org
Foothills Dance Conservatory
109 E North 1st St
864-888-0300
This email address is being protected from spambots. You need JavaScript enabled to view it.
Music, Acting, Dance
http://www.foothillsdance.com
Glass Doctor of Seneca
518 W North St
864-614-5454
This email address is being protected from spambots. You need JavaScript enabled to view it.
Auto, Home and Business Glass
https://glassdoctor.com/seneca-sc
Gold Touch Movement
121 B Canty Ln
864-247-3432
This email address is being protected from spambots. You need JavaScript enabled to view it.
Events & Entertainment
Gray Wealth Management
809 E N 1st St
864-873-9212
This email address is being protected from spambots. You need JavaScript enabled to view it.
Financial Management
https://www.graywealthmanagement.com
G's Pizza House
403 E Main St
864-873-9108
This email address is being protected from spambots. You need JavaScript enabled to view it.
Food & Beverage
https://www.gspizzahouse.com
Heartwarmers Gifts and More
337 Market St
864-882-9481
This email address is being protected from spambots. You need JavaScript enabled to view it.
Gift Shop, Gourmet Food, Flowers
https://heartwarmersgiftsandmore.com
HMC Builders, Inc.
111 Shiloh Rs
864-303-4402
This email address is being protected from spambots. You need JavaScript enabled to view it.
General Construction & Gutter Specialists
https://hmcbuilders.com
In the Gap
319 Woodland Dr
864-985-8020
This email address is being protected from spambots. You need JavaScript enabled to view it.
Non Profit
http://inthegapsc.org
Julian Davis - Allstate Agent
815 Robin Dr
864-882-0730
This email address is being protected from spambots. You need JavaScript enabled to view it.
Insurance
KaiWood Designs
518 B W N 1st St
864-795-0541
This email address is being protected from spambots. You need JavaScript enabled to view it.
Design Showroom
https://kaiwooddesigns.com
Lake Dental
11 Professionals Circle
864-882-0134
This email address is being protected from spambots. You need JavaScript enabled to view it.
General Densitry Practice
https://www.lake-dental.com
Lake Keowee Radio Online
178 Madison Pointe Dr
864-247-5913
This email address is being protected from spambots. You need JavaScript enabled to view it.
Broadcast online Radio and Video
https://www.jazzyjeff.net
Lake Life Realty
203A Old Salem Rd
864-653-5253
This email address is being protected from spambots. You need JavaScript enabled to view it.
Real Estate
https://www.lakeliferealtysc.com
Lake Time Watersports
807 Bypass 123 Suite 16
864-482-2378
This email address is being protected from spambots. You need JavaScript enabled to view it.
Jet Ski Rental
https://laketimewatersports.com
Leslie & Associates
112 Shelter Cove Dr
864-654-8498
This email address is being protected from spambots. You need JavaScript enabled to view it.
Insurance and Retirement Planning
https://www.leslieandassociates.net
Mammoth For Rent
530 ByPass 123 A
864-261-1082
This email address is being protected from spambots. You need JavaScript enabled to view it.
Full Service Property Management
Mayberry's
125 N Townville St
864-888-7674
This email address is being protected from spambots. You need JavaScript enabled to view it.
Restaurant
https://www.mayberrys.co
Monte Alban Mexican Grill
103 Friendship Rd
864-873-7332
This email address is being protected from spambots. You need JavaScript enabled to view it.
Restaurant
Mountain View Funerals & Cremations
101 E North 2nd St
864-200-2068
This email address is being protected from spambots. You need JavaScript enabled to view it.
Full Service Funeral Home
https://www.mountainviewfunerals.com
Oconee Community Theatre
8001 Utica St
864-882-1910
This email address is being protected from spambots. You need JavaScript enabled to view it.
Theatre
https://www.oconeetheatre.org
Oconee County Chamber of Commerce
2 Leas Courtyard
864-882-2097
This email address is being protected from spambots. You need JavaScript enabled to view it.
Chamber of Commerce
https://oconeechambersc.com
Performance Powersports & Marine
329 By-Pass 123
864-888-8123
This email address is being protected from spambots. You need JavaScript enabled to view it.
Powersports & Marine Dealer - Sales/Parts/Service
https://www.performance-powersports.com
Pike's Seafood
938 ByPass 123
864-373-1189
This email address is being protected from spambots. You need JavaScript enabled to view it.
Fresh Seafood
Publix of Seneca
115 Rochester Hwy
864-885-7055
This email address is being protected from spambots. You need JavaScript enabled to view it.
Grocery Store
https://www.publix.com
Purpose Wealth Management
100 Century Plaza Dr, Ste 6A
864-810-6369
This email address is being protected from spambots. You need JavaScript enabled to view it.
Financial Services
https://yourpurposewealth.com
Ram Cat Cellars
124B Ram Cat Alley
864-650-8416
This email address is being protected from spambots. You need JavaScript enabled to view it.
Wine Bar
Redmond Boys/Cherry Street Marketplace
504 E Main St
864-704-9062
This email address is being protected from spambots. You need JavaScript enabled to view it.
Retail/Wholesale
http://claymarket.com
Salon K Hair Design
126 Ram Cat Alley
864-539-5119
This email address is being protected from spambots. You need JavaScript enabled to view it.
Hair Salon
https://www.salonkseneca.com
Seneca City Museums
221 E N 1st St
864-885-2705
This email address is being protected from spambots. You need JavaScript enabled to view it.
Museums
https://senecacitymuseums.org
Seneca Escape Zones
115 C Eagles Nest Dr
864-557-9663
This email address is being protected from spambots. You need JavaScript enabled to view it.
Entertainment/Escape Rooms
https://senecaescapezones.com
Seneca Family  Restaurant
515 By-Pass 123
864-886-9599
Restaurant
Seneca Light & Water
221 E North 1st Street
864-885-2721
This email address is being protected from spambots. You need JavaScript enabled to view it.
Utility
http://www.seneca.sc.us
Seneca Women's Club
212 E S 3rd St
864-272-3842
This email address is being protected from spambots. You need JavaScript enabled to view it.
Event Rental
https://www.historicballengerhouse.org
Shower Glass Pro
302 Bobolink Dr
864-903-3459
This email address is being protected from spambots. You need JavaScript enabled to view it.
Shower Glass
https://showerglasspro.com
Silvana Baez/Keller Williams
455 ByPass 123, Suite A
864-362-0444
This email address is being protected from spambots. You need JavaScript enabled to view it.
Real Estate
https://silvanabaez.kw.com
Southern Yankee Designs
1046 Hawkins Rd
864-710-7716
This email address is being protected from spambots. You need JavaScript enabled to view it.
Artist, Custom Finishes, Interior Design
https://www.southernyankeesc.com
Spencer Wilson Investments LLC
12 Perry Ave
864-886-8278
This email address is being protected from spambots. You need JavaScript enabled to view it.
Contractor
Sure Shot Firearms
211 E North 1st St
864-882-7708
This email address is being protected from spambots. You need JavaScript enabled to view it.
Firearms Sales
T & R Graphics
106 N Walnut St
864-882-5428
This email address is being protected from spambots. You need JavaScript enabled to view it.
Graphics
https://www.tandrgraphics.com
Ted's Hair Styles
211 E North 1st St
864-882-7708
Cosmetology/Barber
The Boathouse of Seneca
520 W North 1st St
864-973-2628
This email address is being protected from spambots. You need JavaScript enabled to view it.
Boat Dealership
https://www.boathouseofseneca.com
The Escape Quest
277 Market St
864-626-5995
This email address is being protected from spambots. You need JavaScript enabled to view it.
Entertainment
https://theescapequest.com
The Farm Center
2063 Sandifer Blvd
864-903-1823
This email address is being protected from spambots. You need JavaScript enabled to view it.
Agricultural Event Center
https://farmoconee.org
The Journal
210 W North 1st St
864-882-2375
Newspaper
https://upstatetoday.com
The Spot on the Alley
122 Ram Cat Alley
864-985-0102
This email address is being protected from spambots. You need JavaScript enabled to view it.
Restaurant
http://thespot.us

The Tutoring Center - Clemson/Seneca

1085 Old Clemson Hwy, Ste 6

864-481-0481

K-12 Supplemental Education/Tutoring Services

Timber Ridge Axe Throwing

15903 Wells Hwy

864-710-1128

Entertainment

Tony Massage & Hair Salon

319 Market St

864-882-4805

Salon

Transamerica/Kim Oeding Agent

108 N Waterside Dr

864-723-1182

Life Insurance (disability, longterm care)

TriCounty Entreprenurial Development Corp

528 ByPass 123 Suite G

727-422-4459

Mentoring Of Small Businesses & Startups

United States Postal Service - Seneca

508 E Main St

864-882-8427

Postal Service

Unsworth Marketing Group
815 Robin Dr
864-933-6733
This email address is being protected from spambots. You need JavaScript enabled to view it.
Marketing
https://unsworthmarketing.com
Upstate Insurance of Seneca
108 Nimmons Circle
864-885-9717
This email address is being protected from spambots. You need JavaScript enabled to view it.
Insurance
http://upstateinsurance.com
Upstate Medical Associates
15575 Wells Hwy
864-886-2000
This email address is being protected from spambots. You need JavaScript enabled to view it.
Primary Care & Family Doctor's Office
https://upstatemed.com
US Coating Innovations
391 Newry Rd
864-539-5018
This email address is being protected from spambots. You need JavaScript enabled to view it.
Coatings Manufacturer
http://www.usbiinc.com
Wanda S. Morgan Designs
930 E North 1st St
864-973-8800
This email address is being protected from spambots. You need JavaScript enabled to view it.
Interior/Exterior Design, Renovation & Drafting
https://wandasmorgandesigns.com
OUR GOALS
prosperity for our community
To help grow Seneca area's existing businesses and industries and to foster economic vitality and prosperity for our community.
successful launch of businesses
To bolster Seneca's startup ecosystem for new businesses and to provide accessible resources needed for a successful launch for budding businesses.
attract diverse investment
To attract investment to diversify the Seneca area's economy.
inclusion & diversity
To make inclusion and diversity in our economic development a top priority.
a preferred destination
To build the Seneca area as a preferred destination for both business and recreation.
to thrive and prosper
To make it widely known that the Seneca area is open for business and intends to thrive and prosper.
MEMBERSHIP LEVELS
Membership Can Be Paid Monthly Or Annually
Pro-rate Your Membership Cost For First Year Of Membership
Credit For Membership In Another Similar Business Organization For First Year
SBDSC Membership Packet (Applications)
Basic individual listing in the online Membership Directory
Receive all mailings and newsletters
Twelve-month membership in SBDSC
Basic listing in the online Business Directory in the category of your choice
Ribbon cutting/Grand opening event (New Business Only)
Access to networking opportunities
Complimentary notary public services
Individual marketing needs analysis for your business
Individualized marketing plan for your business
Business listing on City of Seneca or SBDSC website
News, events, jobs posted on SBDSC website
Startup consultation for your new business
All benefits listed in previous categories
Newspaper Ad Packages
Radio Advertising packages
Assistance with your business's social media presence
All benefits listed in previous categories
City Talk Appearance (Once Annually)
Promotional Video for your business
Promotional Event for your business or shopping area, one per year
Recreation Sponsorship
All benefits listed in previous categories
Billboard advertising package
Event Sponsorship ( 1 to 2 events per year)
Feature Article in "Seneca Spotlight"
Website Partner Status (SBDSC web site)
All benefits listed in previous categories
Jazz on on the Alley Sponsorship With Premier Street Presence (5 nights per Jazz season)
OUR PURPOSE
The Seneca Business Development Center (SBDSC) is an organization dedicated to serving Seneca area businesses by helping to build successful businesses, both new and existing; by providing business leadership, marketing and promotional activities; and access to necessary resources needed for businesses to grow and prosper.
Our members will have access to unique promotional and networking opportunities, business services and special events - all designed to help their business succeed.
Our economic development activities will feature the SBDSC as an active partner in business attraction, business retention, and redevelopment of existing resources. We believe that an exceptional quality of life for the Seneca area is essential to creating a sustainable and growing economy.
We are dedicated to building a vibrant and prosperous community through effective business leadership and by working hand-in-hand with economic development entities within the Oconee County area.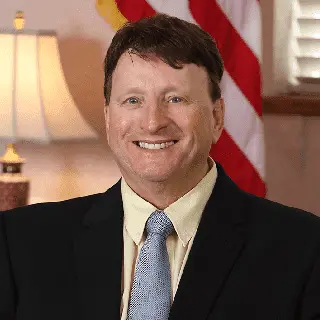 Dan Alexander
Mayor of Seneca, SC
Mayor Dan Alexander is dedicated to serving Seneca area businesses and building an even more vibrant and prosperous community.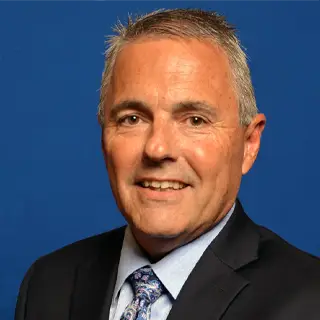 Riley Johnson
Executive Director, SBDSC
It is Riley's goal to make the City of Seneca an even better place to live, work, and play.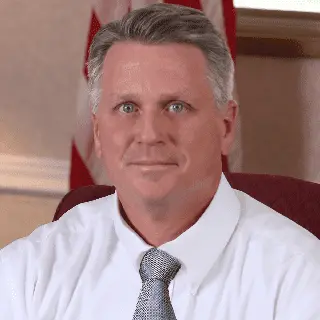 Scott Moulder
City Administrator
Scott sees the City of Seneca growing to become an even more preferred destination for both business & pleasure.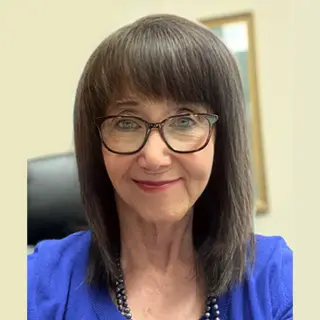 Debbie Williams
Support Staff
Debbie would love to help attract investment to diversify the City of Seneca's area economy.
221 E North 1st St, Seneca, SC, 29678